Step by step for Landlords
Letting your property is a fantastic way to invest however we know that the process can sometimes seem challenging. Not to worry, as DBK Estate Agents are here to help you from beginning to end. We have broken the process down for you to better understand what to expect. Here are just a few reasons why Landlords choose us …
Why choose DBK to Let your Property?
We are an independent estate agency established since 1982, encompassing a professional team with a combined experience of 140 years. We are a trusted agent with a proven track record of successful property management and have over 40 years of lettings expertise.
DBK are a multi-award-winning agency and are proud to receive 'Excellent for Lettings 2022' and 'Highly Rated for Lettings 2021' and to be recognised in the 'Best Estate Agent Guide 2020' by Rightmove and The Property Academy. This means that we are in the top 3% of estate agents in the UK! We also won GOLD for 'Best Letting Agent 2021' following the positive customer reviews we received on allAgents - see Landlord Reviews and our Awards page for more.
The majority of our landlords have entrusted DBK to manage their properties year after year.
We successfully let out properties within the shortest time frame.
We operate on a no let, no fee basis
We provide wide coverage across all major property portals – enabling the best exposure for your property.
Diligent Tenant Referencing is carried out to ensure only the best suited tenants are placed in your property.
"First impressions count! It only takes a minute for a prospective tenant to decide whether they like a property, so it's essential for your property to look it's best as it could ultimately pave the way to a faster rental"
1. Get your property ready for the market
Make your property as presentable as possible by decluttering, this creates space thus making it visually pleasing.
The front of your property should be tidy as this is the viewers first impression.
Ensure the front garden and rear gardens are well maintained and free from rubbish.
A fresh coat of paint can give your property a new lease of life.
Fix any cracks in walls or ceilings, plus anything else that could impact the tenant's final decision.
Fragrances, candles and airing out the property creates a fresh and inviting atmosphere for viewers.
2. What's your property worth?
The next step is to arrange for a property valuation. You can do this by contacting either of our branches. DBK provide free non-obligation market appraisals with no obligation to use us for letting or management. Please refer to Landlord Services and Fees to see the range of flexible services available to you.
3. Placing your property on the market
The following steps will take place:
Photography: We will arrange for professional photography to market your property.
Floor Plan: We always ensure that each property we list includes a proficient floor plan.
EPC: You will need a valid Energy Performance Certificate, if you haven't already obtained one, DBK can arrange for this (standard fees apply). Certificates are valid for ten years.
Your Property Brochure: Our specialist team will then put together a customised brochure including all the above, along with a detailed description.
Your Approval: Before making the property live, we will provide you with a draft brochure for you to approve.
We are now ready to showcase your property and find you a suitable tenant!
4. Finding a Tenant
Sit back and relax, it's over to our Lettings team to do what they do best! We provide wide coverage across all major property portals as well as our website and office window display – enabling the best exposure for your property. As soon as viewings commence, we will provide you with timely feedback. Once we have found a suitable tenant, we will then carry out due diligence and ensure the necessary referencing are in place.
5. Let Agreed
Once we have found a suitable tenant, there will be some paperwork to fill out before the tenancy can start, however our trusted lettings team members will take care of this and guide you throughout the process. DBK will carry out due diligence and ensure the necessary referencing are in place prior to the tenancy agreement being signed.
6. Tenancy Agreement
Our next step is to draw up a tenancy agreement, which outlines all the exact terms of the contract between you and your tenant. DBK have a thorough template which fully covers all aspects of the tenancy. Our Lettings team will provide both you and your tenant, a copy to check and sign before the tenancy can begin. You will both receive a fully signed tenancy agreement.
7. Inventory
An inventory is a detailed record of all contents and the condition of your property, assessed and drafted by a professional external company, this is typically carried out on the day of your tenant moving in. Although not mandatory, we strongly advise that an inventory is arranged and can recommend an impartial, specialist inventory company. Note that this will ultimately cover all aspects of the property contents and condition if damaged. Mid-term and end of tenancy inventory inspections can also be carried out to check that nothing is missing or damaged. A copy of the inventory will be provided to both you and your tenant. Fees apply.
8. Deposit
Before the tenancy starts, a deposit will be taken on your behalf from the tenant. Once we have confirmed receipt of this, your tenant can move in. If you have arranged an inventory, the clerk will make sure your tenant receives the keys on the day of moving in.
Congratulations!
DBK have successfully let your property!
Landlord Services & Fees
We provide a range of flexible landlord services. Your personal Lettings Consultant will discuss these with you, to help establish which service is right for you. Please feel assured that you are in safe hands as DBK are members of UKALA with Client Money Protection (CMP) and the Government approved Property Redress Scheme (PRS). These allow our team to follow the correct Codes of Practice and provide our customers with assurance and protection with their money, plus free and fair redress in the unlikely event of an unresloved dispute involving our agency.
Client Money Protection Certificates
Client Money Handling Procedures
To comply with the law, agents taking client money must:
Get a certificate confirming membership of the scheme you join, and provide it to anyone who asks, free of charge.
Display the certificate in all offices and website
To comply with requirements set by UKALA for handling of client money an agent must:
Have set up a separate bank account for clients 'money.
Have the title of their Clients money bank account easily distinguished from other accounts of their business.
Have in writing from their bank confirmation that all money is held by the business as an agent.
Have the banks written confirmation that the bank is not entitled to combine the clients` money account(s) with any other account or to exercise right of set-off or counterclaim against money in that accounting respect of any sum owed to it or any other account of the business.
Have and maintain systems and controls which enable you to monitor and manage clients` money transactions and any credit risk arising.
Have accounting systems and client data securely controlled and protected.
Obtain client`s written approval to make payments from their account.
Bank all clients` money at the earliest reasonable opportunity.
Nominate authorised staff to handle money.
Ensure that records show any and all cash transactions.
Reconcile client accounts together with bank and cash balances at regular intervals in order to demonstrate control over the accuracy and completeness of accounting records.
Ensure there are always sufficient funds int he account to pay all amounts owing to clients.
To pay amounts owing to clients as they fall due without delay.
Under our Fully Managed service, we include all of the services listed below, at 10% (12% incl VAT). In addition, we also offer a Rent Collection service at 8.5% (10.2% incl VAT) and an Introduction Only service at 6% (7.2% incl VAT).
| | | | |
| --- | --- | --- | --- |
| Services | Fully Managed | Rent Collection | Introduction Only |
| Up to date market appraisal and advice | | | |
| Professional photography | | | |
| EPC arrangements* | | | |
| Marketing – Rightmove, Zoopla, Prime Location, DBK website, Social Media, Shop front displays, Personalised brochure and matched against our extensive list of applicants | | | |
| Accompanied viewings where needed | | | |
| Negotiating tenancy terms | | | |
| Tenant referencing and credit checks* | | | |
| Drawing up the tenancy agreement* | | | |
| Inventory arrangements* | | | by request |
| Registering deposit monies with the DPS | | | |
| Ensure you comply with changing legislation | | | |
| Tenancy renewal, negotiation and documentation | | | |
| Rent collection | | | |
| Chasing rent arrears | | | |
| Arrangement of check out inspections* | | | |
| Sole point of contacts for rental enquiries | | | |
| Arrangement of gas and electrical certificates* | | | |
| Transfer of utilities | | | |
| Arrange any necessary repairs and maintenance with our approved contractors* | | | |
| Pay contractors and other invoices on your behalf* | | | |
| Bi-annual inspection* | | | |
| Agree and negotiate end of tenancy deposit | | | |
| Provide monthly and annual invoices and statements | | | |
Energy Performance Certificate (EPC): £85 incl VAT
Gas Safety Check: £85 incl VAT. CO2 Detectors £40
Electrical Installation Condition Report (EICR): £150
Fuse Box Consumer Unit and EICR: from £350
Rent Guarantee: £350
Tenant / Guarantor Reference: £50 incl VAT
Set-up/ Renewal of AST: £150
Inventory: Studio £130. 1 Bed £145. 2 Bed £160. 3 Bed £185. 4 Bed £210. 5 Bed POA
Professional Cleaning: POA. from £175
Project Management for major works exceeding £500: From 12.5% of contractor invoice
Sale of Property to Tenant: 1% plus VAT
EPC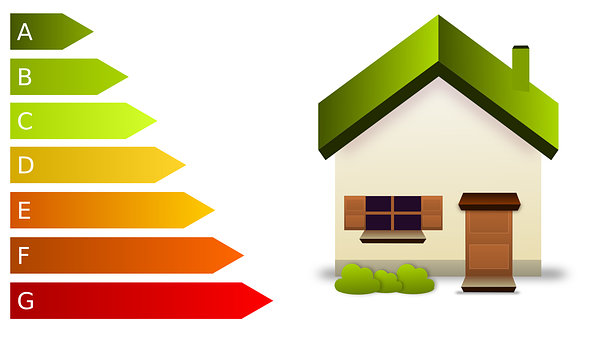 What is an EPC?
An EPC provides information on the estimated energy efficiency of a property and rates this on an alphabetical scale A (most efficient) to G (least efficient).
When is an EPC required?
It is legally required whether you are buying, selling or letting out a house / flat or another residential property.
It is needed before a Seller or Landlord markets their property to sell or rent.
What are the benefits of having an EPC?
An EPC can be a very useful selling point for new or recently updated properties in particular, as they are more likely to have new boilers, loft insulation or solar panels perhaps. This makes the property cheaper to run.
If you have made changes to a property resulting in substantial improvements to it's energy consumption, it's worth getting a new EPC particularly if you are thinking of selling.
You will receive recommendations on how you can improve your property's energy efficiency and an indication on how much money can typically be saved.
Note that properties with low ratings such as F, G are going to be a lot more expensive to run, and would indicate that there is hardly any insulation, windows are likely to be single glazed etc. Making the recommended changes are going to add value to the property.
Rental properties
From April 2018, new legislation states that rental properties much have a rating of E or above to attract new tenants, before the property is marketed to let. From 1st April 2020, the new minimum energy efficiency standards (MEES) will also affect continuing residential leases – so as well as prohibiting new leases below the EPC baseline of E, leases already in progress will have to comply with the regulation too from this date. Failure to comply could lead to fines of up to £5,000.
How long is an EPC valid for?
It is valid for 10 years and can be used for multiple tenancies within that period.
Who conducts the EPC assessment?
Only an accredited assessor can assess your property and provide an EPC. DBK can arrange this on your behalf to avoid delays letting your property. The cost of an EPC will be £85 including VAT.
For more information on how we can arrange your EPC immediately, please contact your local DBK office.
Landlord Reviews
Jagruti
Really great service and friendly approach. Very happy with the outcome. My experience was great and I would recommend to others.
Bal
Found the speed, professionalism and down to earth nature of the agents refreshing. Realistic expectations were set on rental valuation and feedback given on prospective tenants on a regular basis. Prospective tenants found within weeks but agreed contract with another agent just before. Will definitely use DBK again however.
Ms Heer
Both Aman and Taran were consistently on time, professional and knowledgeable. It took longer than expected for my property to be rented out, but Taran consistently applied the same high-level commitment in ensuring the right tenant was found. They are both knowledgeable and provided strong guidance on options available to me. At all times they were both polite, reassuring, supportive, understanding and open. At no point did I feel pressured to commit to them which made my decision to work with them easier. I would recommend DBK.